BY Rashmi Jalan
06 Jun 2022
Kids have to attend physical classes in the new academic session. The school backpack is one of the most necessary things for school-going kids. It holds everything that they need in school. To help you better organise the backpack, we have listed down 10 essential items that your kids should carry to school.
Backpack
The first object is the backpack itself. The ideal bag should be large enough to hold the books, copies, and other supplies. Look for the following points while selecting a school bag for your kid:
Multiple compartments with at least 2-3 separate sections to help in organising articles in a better matter. 

Wide padded shoulder straps for support and comfort while carrying it.

Trendy design because kids love to carry an attractive bag.

Durable and waterproof.

Side pockets to hold the water bottle. 
Textbooks and Notebooks
These are the most obvious things to be kept in the backpack. Following the daily timetable, keep the books and notebooks in it.
Stationery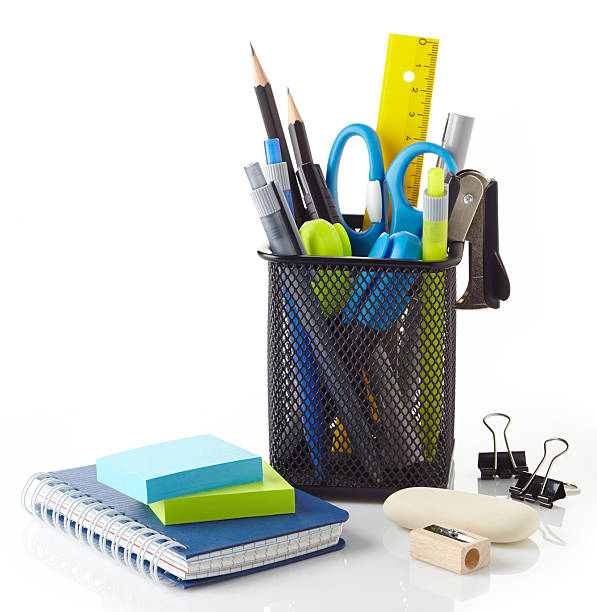 Kids love stationery items, especially the fun, creative, and unique ones. Many good brands have top quality products in trendy designs. You can also opt for a stationery kit available in the market. Some basic items needed by a student include:
Pencil box or pencil pouch to keep all other stationery items. For a junior kid, one pencil box is enough. However, for senior classes, your kid might need more than one pouch.

Pencils, erasure, ruler, and sharpener. Pens for bigger classes. Usually, the school mandates the kind of pen (gel pen or ink pen) your child might use.

Crayons, watercolour, colour pencils, sketch pens, or poster colours

Art and craft supplies as specified by the teacher. It may include coloured papers, glue, kid-safe scissors, and other decorative items.

Geometry box for kids studying in bigger classes
Lunch Box
There are many options for lunch boxes in the market, from the normal food-grade plastic ones to insulated tiffin boxes. Some of the points you should keep in mind while buying a tiffin box are:
The box should have more than one compartment. It becomes easy for you to keep two to three items separately.

The right size allows you to pack adequate food.

Durable, leak-proof, easy to open, and easy to clean.

Attractive designs and colours.

Material - The recommended materials are food grade and BPA free plastic, stainless steel, or insulated boxes.
Water Bottle
Some popular kid water bottles are sippers, thermo-steel, stainless steel, hydro flasks, glass, and plastic bottles. Always go for a good quality water bottle for your kid. Some of the factors to look for while choosing one are:
Easy to open, close, and drink.

Compact enough to be carried easily.

Unbreakable and leak proof

BPA free if buying a plastic one

The shape should not be unwieldy and awkward

Attractive colours and prints
Hand Sanitizer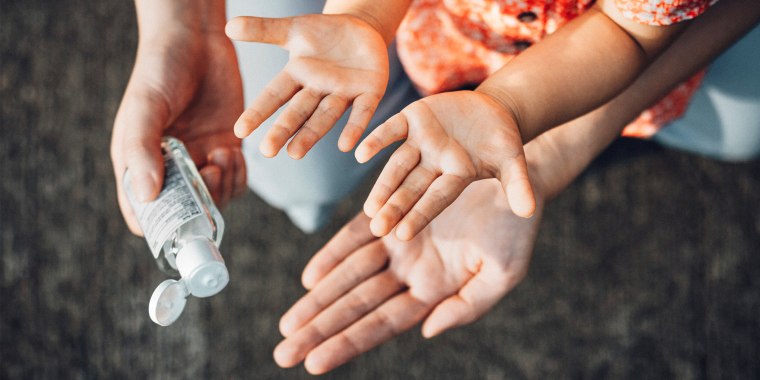 Post Covid, a hand sanitizer is extremely important for the kid to carry everywhere. It is a  quick way to clean their hands, and its regular use will prevent the spreading of germs. Pack a travel-sized pack that is easy to use. 
Mask
Mask is now mandatory for kids to wear to school. You need to choose a mask very carefully since the kids have to wear it for a long time. Always pack a spare one in case the child misplaces or gets it dirty or wet. Keep in mind the following factors before buying their masks:
Comfort is most important. The mask should be breathable and should not suffocate. The kid should be able to breathe through it without any discomfort.

It should fit properly over the nose, mouth and chin. The ear loops should be adjustable to ensure fit and comfort.

Experts recommend a two or three-layered mask for kids as more suitable than a single layer mask.
Moisturizer
The skin of kids are delicate, sensitive, and need hydration. It is a good thing if they have moisturizer handy. Buy a travel-size empty bottle and fill it up with good quality and kid-friendly moisturizer. You can try our Cocomo Moisturizer, which is not only made for kids but also comes with sunscreen in it.
Hygiene Kit 
There are many other articles that your kid might need on a use basis. A hygiene kit is a smart way to keep such useful items. 
Basic first aid things like hand wash, band-aids, chapstick, and small antiseptic cream.

Spare underwear in case there is some bathroom accident.

A small pack of tissue paper or wet wipes.

Any medication if required.
Healthy Snacks
Kids are full of energy and are active throughout the day. The tiffin lunch, however much filling, might not be ample. Pack some healthy snacks so that they do not stay hungry. This will also reduce their consumption of junk food from the school canteen. Some healthy snacks are apples, bananas, grapes, roasted makhana (lotus seed), and yoghurt.