BY Ritu Shah
09 May 2022
The summer holidays have almost arrived. The kids can bring the house down if left without some activities. Cooking and preparing easy dishes is one of the activities you can engage them in. Apart from the fact that they will love to create something, they will also stay indoors. It will also become a precious bonding time with your kids.
We have some easy and delicious recipes for desserts that your kids will love to prepare. Most of them can be made with minimum supervision. For the recipes that involve cooking, it is best to involve your kids in measuring out the ingredients and help in the prep.
1. Nutella Popsicle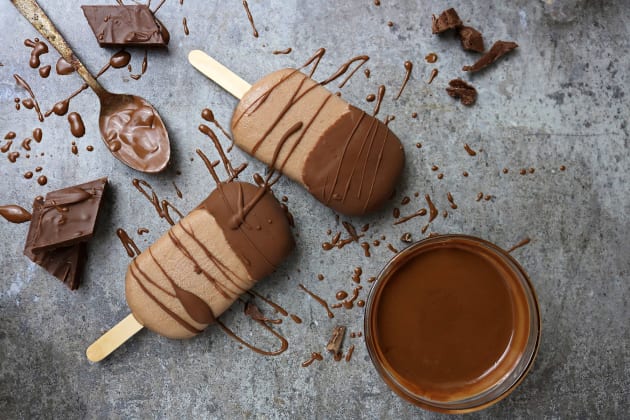 No Cooking Required | Needs Blending
Ingredients - Full Cream Milk, Nutella
This Nutella popsicle has only two ingredients - Full cream milk and Nutella. 
Take 1 cup of Full cream milk and ⅓ cup of Nutella.

Blend them till they are thoroughly mixed.

Pour the mixture into popsicle moulds. 

Freeze them for up to 4 hours. Serve once the popsicle sets properly
2. Fairy Bread
No Cooking Required | Cutting of Bread Required
Ingredients - White bread slices, Salted Butter, Sprinkles 
A very simple and colourful recipe, the little ones can make this dessert without any grown-up help.
Take slices of white bread.

Spread butter over one side of each slice

Coat the buttered side with sprinkles.

Cut the slices diagonally in a triangle shape. 
Use light coloured sprinkles instead of dark ones. Dark sprinkles tend to get bitter if used in large quantities.
3. Puffed Rice Balls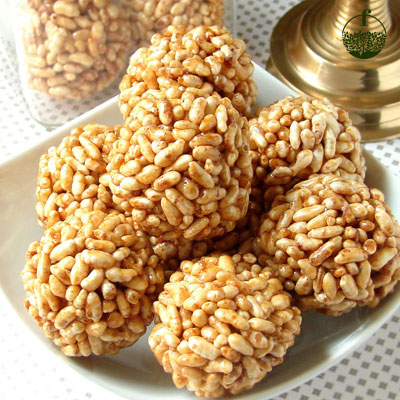 No Cooking Required
Ingredients - Puffed Rice or Murmura, Peanut Butter, Honey, Powdered Sugar, Raisins
This is easy to make. It is also very light on the stomach. The kids will love making and eating it. Kids can prepare puffed rice balls with very little supervision. 
Take honey in a bowl and add powdered sugar to it.

Add peanut butter and mix well with a spoon.

Add puffed rice and raisins.

Mix them well till the puffed rice is coated evenly.

Make small balls from this mixture.

Place the balls into the fridge for 15 minutes to let the balls set properly.
4. Fruit Cream
No Cooking Required | Needs Cutting
Ingredients - Fresh cream, Sugar, Fruits (bananas, oranges, mangoes, grapes, apples)
If you have over-ripened fruits, this is one of the best recipes to use them.
Take fresh cream in a big bowl. You can use the one available in the market like Amul Fresh cream.

Add some sugar to it and whisk it till the sugar almost dissolves or has mixed well.

Keep this mixture in the fridge.

Take bananas, oranges, mangoes, grapes, pomegranates, or apples. Cut bananas, mangoes, and apples into small pieces.

Take the fresh cream out from the fridge. Add all the fruits to it and mix them with a spoon.

Keep it back in the fridge and serve it chilled.
5. Choco Lava Mug Cake
Cooking Required in Microwave Oven
Ingredients - Butter, Sugar, Flour, Cocoa Powder, Milk, Egg, Baking Powder, Salt, Chocolate pieces or chips
This recipe just needs 90 seconds in the microwave. Your kid will have an instant lava cake which is fudgy on the outside yet gooey in the centre.
Take a large mug that can be used safely in a microwave oven.

Put 3 tablespoons of butter and melt it in the microwave.

Add 3 tablespoons of sugar, 4 tablespoons of flour, 2 tablespoons of cocoa powder, and a pinch of salt.

Also put 3 tablespoons of milk, 1 egg, and ½ teaspoon of baking powder (not baking soda).

Mix all the ingredients to get a smooth batter.

Add chocolate pieces or chocolate chips.

Add 1 tablespoon of water to the mug.

Pop the mug in the microwave oven and check after 1 minute. The top should be a bit sticky but fully set. If not, give it another 10-15 seconds.

The mug lava cake is ready. You can put ice cream, chocolate sauce, or even bananas before you eat.
6. Instant Peda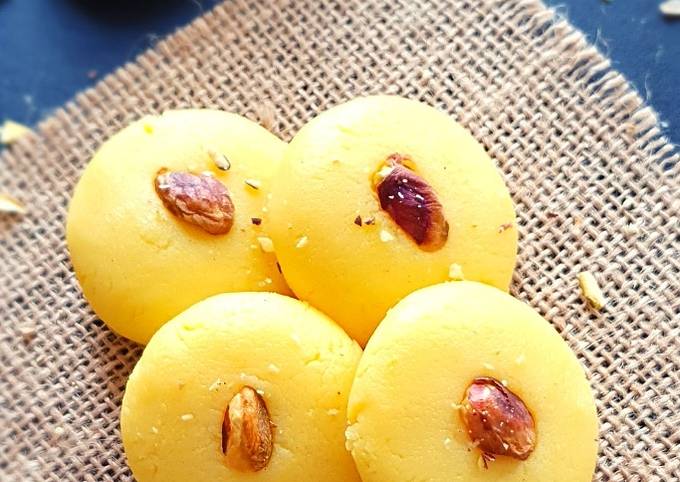 No Cooking Required
Ingredients - Besan or gram flour, Ghee, Powdered Sugar, Cardamom Powder
This is an easy peda recipe that even your kids can easily make on their own. The recipe is particularly useful when you have a traditional occasion at home or have grandparents visiting you. 
Take ½ cup ghee and ½ cup of powdered sugar in a mixing bowl.

Add a pinch of cardamom powder and whisk to make the mixture fluffy.

Add besan or gram flour and mix with hands to make a smooth dough (kneading is not required).

Make small balls and instant pedas ready to serve.
Some Important Cleaning Habits
The dessert-making activity can also create a messy kitchen. Teach your kids the following hygiene and cleaning habits, so that you are left with a tidy cooking area.
Always wash their hands with

a hand wash

 before starting making desserts.

Put away peels and empty packets in the trash.

Keep the remaining items back to where they belong.

They can help you in washing away used utensils.

Clean the surfaces used while making the dessert.