BY Rashmi Jalan
26 Apr 2022
Are you looking for ideas on interesting tiffin recipes for your kids? We have got you covered with some delicious recipes that are packed with nutrition. With exciting twists on the familiar dishes, these are easy to prepare. The recipes will make even the picky eaters love their tiffin lunch.
Veggie Wrap - Wraps or rolls are an interesting spin on the normal sabji and roti combo (vegetable and roti). A wholesome tiffin option, these are loaded with energy, nutrition, and taste.
Chop onion, tomato, carrot, or any vegetable that your kids love.

Add salt and saute them well.

You can either use green chutney or tomato ketchup as a spread.

Otherwise, you can make it fresh using either mayonnaise, greek yoghurt, hung curd, or cream cheese as the base.  Add mustard powder, black pepper powder, garlic, and olive oil. Combine them well and create a thick paste. 

Take a whole wheat roti. Apply the spread evenly. If you are using green chutney, smear some olive oil on the roti.

Place the veggies on the roti and roll it. Stick up the edges or place a toothpick to keep them together. 

Tip - You can experiment with the filling with ingredients that your kids love. You can use the sabji of their choice, chhole (chickpeas sabji), or even sprouted veggies instead of making a fresh filling.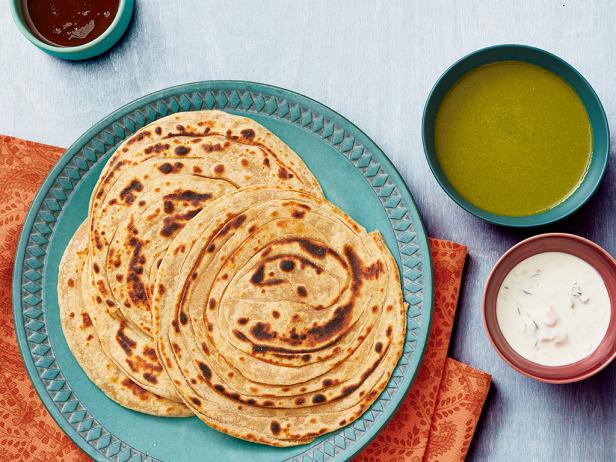 Flavourful Parathas Without Stuffing - Parathas are versatile and can be plain, flavoured, or stuffed. Any vegetable can be used as a filling for stuffed paratha. Here, we tell you about making flavourful parathas without stuffing.
Dal paratha - 
This is made using cooked dal. You can also add pumpkin, gourd, or any veggie while cooking the dal. 

Mash the vegetables well.

Add salt, ginger garlic paste, a bit of garam masala, and finely chopped coriander. 

Mix wheat flour to this, and knead it well. If the dal is thin, you need to use more flour, or else the dough turns sticky. 

Roll it and make parathas out of it.

Tip -  Instead of dal, you can also use grated gourd (louki or doodhi), grated radish or carrot, and green leafy vegetables (spinach, or methi). For green leafy vegetables, you can either chop them finely or blend them to make a puree if you have a fussy eater.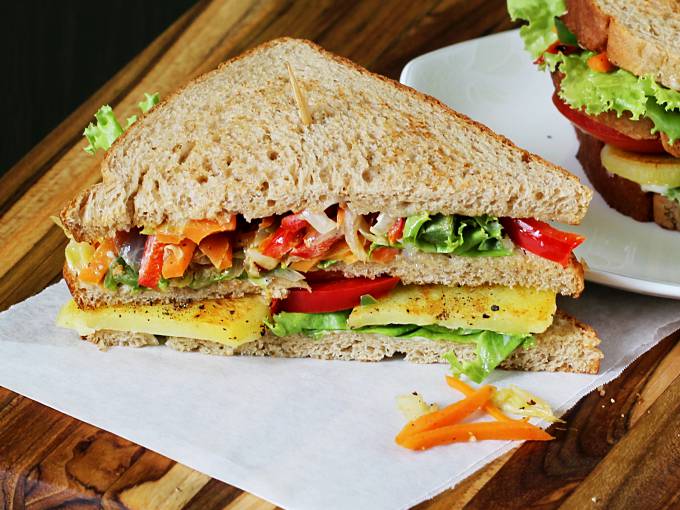 Sandwich - Sandwiches are another versatile option loved by kids. Extremely filling, these are easy to prepare too. A little bit of twist to the usual sandwich can make this item a tiffin favourite. Instead of using plain bread, you can add flavours to it. The kids will love it.  
Garlic Toast - 
Take butter at room temperature.

Add grated or finely minced garlic, a pinch of chili powder, grated cheese, and salt (if using unsalted butter).

Mix them well and spread them on the bread. Toast it in a pan or toaster, and your homemade fresh garlic bread is ready. 

You can also add finely chopped carrots or capsicum to the mix. 
Tip - You can make the spread and store it in the fridge for a week. You can also add finely mint leaves. It will add a minty flavour. 
If you want to make a stuffed sandwich, you can customize the filling with boiled potatoes, crumbled paneer, or corn and spinach. For a lip-smacking snack, we have the recipe for an easy and delicious chocolate sandwich.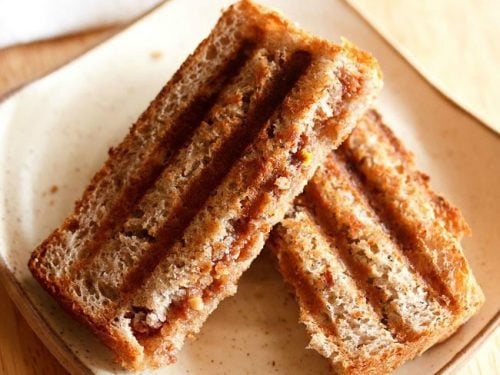 Chocolate sandwich - 
Chop any chocolate or use chocolate chips. 

Also, chop some nuts into very small pieces. 

Mix these and put them between two bread slices.

Heat the pan or the toaster. Smear some ghee or butter on the bread and grill them until they turn golden and crisp. 

The chocolate will melt on its own. 
Tip - The chocolate sandwich is bound to become a hit with your kids. You can make this only for special occasions to make it truly special.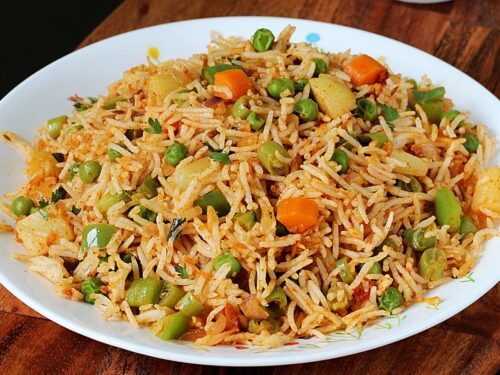 Rice Dish - Pulao and fried rice are great favourites among kids. Vegetable pulao is a popular rice dish in Indian households. To make it an appealing tiffin meal for your kid, you can add corn and peas in the pulao instead of carrots and potatoes. If you are short on time and want to try something exciting with rice, here is a recipe for peanut rice.
Peanut Rice - The peanut mixture can be prepared the night before. 
Roast chana dal and urad dal together on low flame in equal quantities. Set them aside. 

Now roast peanuts (4tbsp) along with 1 clove of garlic. 

When half roasted, add curry leaves and red chilly (adjust chillies as per your taste). 

Once done, add sesame seeds or desiccated coconut and cumin seeds (½ tsp). Turn off the heat. 

Blend the roasted dals to a fine powder. Add the peanuts and other roasted ingredients and blend coarsely.  Keep this powder for the next morning.
While preparing the final dish:
Heat oil in a pan. Add mustard seed to it. 

When they splutter, add the powder, salt, and cooked rice. 

Switch off the heat and mix well. The peanut rice is ready for the tiffin.
Tip - You can pack some stir fry vegetables along. You can also use leftover cooked rice for preparing this dish.
Pancakes - Pancakes can be made from whole wheat flour or besan (gram flour). Kids will love both sweet and savoury versions. Here is a recipe for a sweet pancake.
Sweet Pumpkin Pancake - 
Boil pumpkin, drain and mash it. Do not throw the water away. 

Add whole wheat flour, a pinch of cinnamon powder, and sugar. Mix well using the drained water. The consistency of the batter should be thin enough to be poured.

Heat a shallow pan and spread one portion of the mixture on it. 

Cook by turning on both sides, till the pancake is done well.
Tip - You can add a pinch of baking powder to make it fluffier.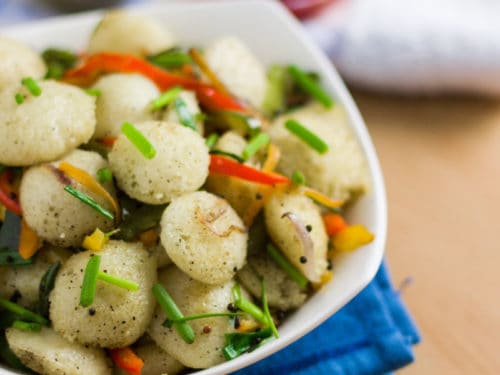 Mini Idlis - Mini idlis are an excellent tiffin option for kids. If you make idlis at home, ensure to have a mini idli mould.
Mini Idli  - 
Prepare the batter from scratch or a pre-mix. 

Add chopped carrot and capsicum. 

Pour it into the mini-idli moulds and cook in the idli steamer or cooker.

Scoop out the cooked idli and pack it with coconut chutney or ketchup.

Tip - You can use carrot puree or spinach puree instead of chopped veggies, for coloured and flavoured idlis. You can also fry the idlis with a seasoning of curry leaves, mustard seeds, and onions.
The key to keeping the tiffin meals exciting is variety. The recipes given above are highly customizable. You can experiment with ingredients as per your kids' preferences. You can also get away with adding vegetables that your kids avoid. Have a happy time seeing your kids finish their tiffin every day!