BY Ritu Shah
29 Sep 2022
Festivals hold a special place for kids. They love the speciality and charm of different festivals. In India, we have these occasions almost every month. There is a rich culture and tradition of celebrating many different festivals.
These occasions are not only for enjoyment. But they also hold many positive things that your children learn and imbibe with them.
Coming Together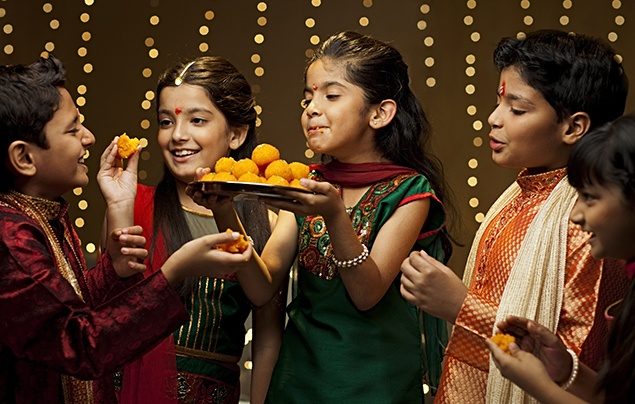 Kids see everyone going through their daily routine. Festivals are the time that people get together, be it in schools, the neighbourhood, with family, or with friends. Kids see people coming together to prepare and celebrate. It builds a sense of community and belonging in the kids.
Teach your kids to greet everyone according to the festival. They not only learn different terms but also increase the vibe with their enthusiasm.
Bonding With The Family
Most of us live in nuclear families. Festivals are the time that the family comes together. Kids get to know members of their extended family including grandparents, cousins, aunts, and uncles. Kids bond over preparation for the celebrations. Even if other family members are not there, these are precious bonding times for parents and kids.
If people are coming over, discuss with the kids if they have to share rooms and bathrooms.

If you are going over, ensure that your kids are courteous and do not come across as entitled.
Sharing and Caring
Festivals also include giving away gifts not only to known ones but also to the less fortunate people. These occasions emphasize the value of sharing and caring for the little ones. It also teaches them to be grateful for what they have.
Make them a part of the gift planning and making lists.

They can assist you in shopping. It can also be a teaching moment for buying within budget.

You can also engage them in wrapping gifts.

If you are donating, ensure to take them along with you. They will be filled with more appreciation and gratitude.

If you're looking for unique gifts for friends & families, Cocomo Gift Hamper is something to look out for!
Culture, Stories and Rituals
Almost every festival has a mythological or historical story behind it. And while children learn about these in schools, it is also a great time to make them experience some of it. They learn about their cultural roots and the reason why we keep celebrating them. 
Whether it is Independence Day, Diwali, Holi, Eid, Christmas, Onam, or any other festival, they learn the meaning of the rituals and symbols that are integral to these. 
Most festivals will have hymns and prayer songs. Playing them and learning them is an excellent way to know the background and stories.

You can also plan to watch movies based on the festival with them.
Food and Decorations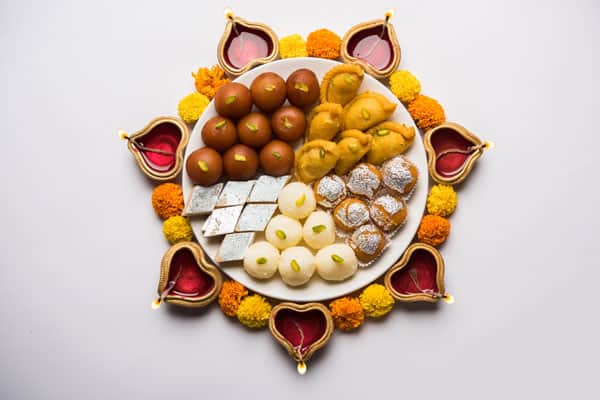 Every festival has its unique decorations and food. Kids love a decked-up house. You can enlist the help of an elder to tell them why a particular decoration is used in that festival.
Involve them in decorations be it rangoli making, diya selection, Christmas tree decoration, and flower arrangements.

If there are many kids, then divide them into teams and give them different responsibilities.

If sweets or special food is being made in the house, let them help out in preparing.

You can also engage them in serving or handing out festive sweets to friends and families.
Festive Dress Up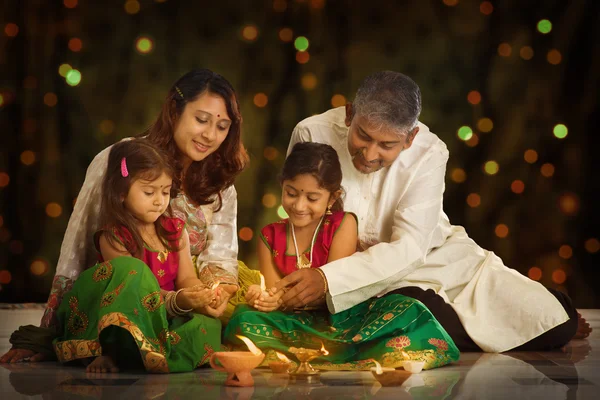 Apart from gifts, kids are also excited about new clothes that they get to wear. Dressing up as cute Radha, Krishna, Santas, or just wearing ethnic dresses for a change makes them feel good. You can take them out for dress and accessory shopping.
General Awareness
Festivals are also the time to get to know about different cultures, religions, and food. Kids are exposed to the rich and diverse heritage of various communities. It instils in them the need to respect other cultures as well.
Festivals also are an excellent time to practice eco-friendly ways. Be it buying from local artisans, using green decorative items, and nature-friendly gifts. If you focus on these aspects, your kids will also pick up eco-conscious choices.
Sometimes festivals can become occasions for huge expenditure. Whether you love going all out or celebrating with minimal fuss, you can always preserve the spirit of the special day. Involve your kids when you plan and prepare. Let them experience the love and bonding with you, other family members, friends, and people around.