BY Ritu Shah
08 Aug 2022
Celebrating Raksha Bandhan With Your Kids
Raksha Bandhan or Rakhi is a much-loved festival The use of symbolic thread, otherwise known as rakhi,  characterizes the festival. Kids are also excited because they not only get to tie rakhi but also get gifts and eat lots of sweets.
Traditionally, rakhi is tied by a sister on her brother's wrist. The sister prays for the long life of her brother, and the brother promises to protect her always. With changing times, rakhi has become more of a festival to express love, promise, good wishes, positivity, and gratitude between siblings and cousins. So, make a mark on your child's siblings by gifting them Cocomo Raksha Bandhan Gift Pack.
In this blog, we are listing some interesting and fun activities that you can plan on rakhi for your kids.
7 Fun Activities To Do On Rakhi With Your Kids
Make Your Own Rakhi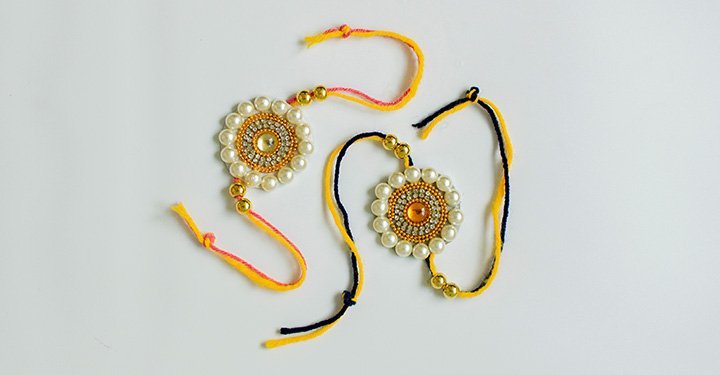 The essence of rakhi is in the thread. Anything else is a decoration. You can easily involve the kids in DIY rakhi making. The best thing is it can be done by any age group. Take some decorative items and glue them onto a ribbon or thick strip of thread. If you are using a fancy rakhi from the market, you can use the DIY rakhi as an offering to God. Kids will surely love them. This is also a gender-neutral activity.
Make Rakhi Greeting Card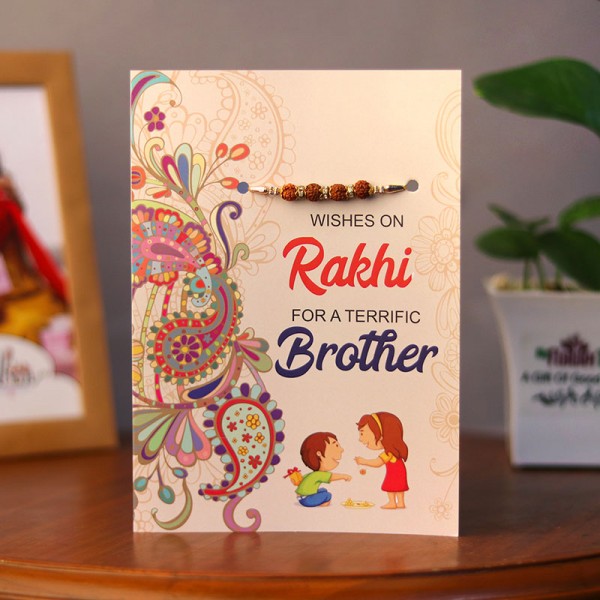 There is a special emotion attached to a handmade card. Your kid can create a handmade card for their siblings or friends. You can help them in writing their wishes and feelings. Again, the card can be made by a brother or a sister.
Decorate Pooja Thali
Do you have many kids gathered at your place to celebrate rakhi? An easy activity is to give them plates, rice, roli, flowers, and sweets for a pooja thali decorating contest.
If you only have your kid/s, you can give them the task of decorating the pooja thali. Either way, it is an engaging activity.
Storytelling Session on Rakhi
Rakhi is a day celebrating the bonds of love. You can tell your kids stories about how siblings stood for each other. The stories can be from history, mythology, or even from your own life. You can ask them to tell a story or narrate their experiences when they felt supported by their siblings. This will help them to connect with each other.
Know Your Sibling Games
It is a fun-filled game on who knows their brother or sister the best. Draw up some questions on favourite food, colour, celebrity, cartoon character, relatives, friends, and quirky habits. Ask one sibling or cousin about the other ones. You will find laughter and teasing all around. Maybe you can also learn a few things you didn't know about your kids.
Make Snacks or Dessert
Since it is the day of brothers, sisters, and cousins, involve them in making snacks or desserts for the special rakhi lunch. Get them involved. You can also give them a recipe to follow. It will be a good demonstration of teamwork. Although, be ready to referee if things get heated on following instructions.
Read more on Easy Dessert Recipe That Your Kids Can Make
Watch Movies
Wind your kids and this special day by putting on a special movie. It can be a new one which they have been waiting for. It can also be an old classic on love between siblings, family, and friends.
Celebrating Rakhi With Single Kid or Siblings Living Away
Not everyone has a sibling or a cousin. Or they might not be living nearby. In that case, you can still involve your kid in rakhi celebrations.
Let them get on a special video call with their brother, sister, or a cousin if they live far. Get them dressed up for it. Ensure to send rakhi, gifts, and cards in advance so that they can open them and show them on the video call.

If you have a single child, you can always get them to tie a rakhi to either of the parents or both. Explain with examples how rakhi is for strengthening the bond of love.

Involve them in games and do not forget to arrange for a special rakhi lunch or dinner.
Fun Facts About Raksha Bandhan
Raksha means "Protection". Bandhan means "Bond". So it literally means the bond of protection. Traditionally, while brothers were supposed to protect their sisters from any harm, sisters protected their brothers by praying and good wishes.

There are many movie songs on rakhi. You can make a playlist and listen to them during the day.

Little children also tie rakhi to important leaders like the prime minister), soldiers, or police persons. It shows appreciation towards the people who safeguard us.

Popular instances of the bond of rakhi in mythology, history, and folklore

In Mahabharat, Draupadi tore and tied a piece of her sari on Krishna's wounded wrist in a battle. Krishna promised to protect her when the need arose. He did so in the infamous cheer-haran of Draupadi by extending her sari to a never-ending length.

Roxana, the wife of Alexander the Great sent a rakhi to King Porus, extracting a promise that her husband will not be harmed.

Rani Karnvati send a rakhi to Mughal King Humayun to save her kingdom from another king. Although Karnvati died, Humayun kept his promise and defeated the attacking king.
While every festival is special, Raksha Bandhan is significant for siblings. It celebrates the love between your kids and fosters a greater appreciation of each other. By adding these small but fun activities throughout the day, you will make the occasion memorable for them.